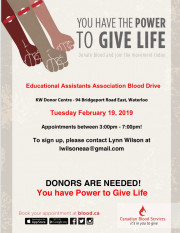 Details
EAA Blood Drive at the KW Donor Centre - 94 Bridgeport Road East, Waterloo Tuesday, February 19, 2019 - appointments are from 3pm to 7pm Contact Lynn Wilson to book your appointment at This email address is being protected from spambots. You need...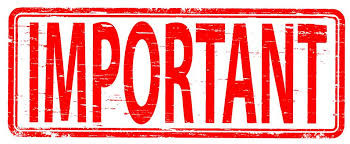 Details
Good afternoon, in the past people, were allowed to request an unpaid leave during the school year with very little notice. However, because of the fails to fill happening in the system unless you follow the request with the language in the Collective...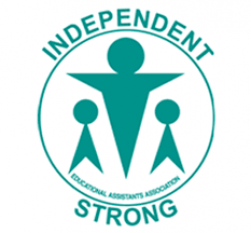 Details
Hello Members,This is to advise you that a hearing in Kitchener, Ontario on Thursday, November 22, 2018 took place and that Dobrila (Kiki) Bamberger plead guilty to a charge of fraud related to her actions during her tenure as president of the EAA.Further...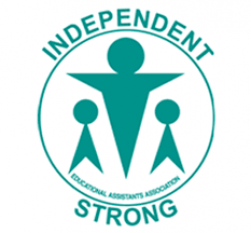 Details
This is a message from our EAA Website service provider and we wanted to keep you informed of any Website down time. Please read the following message from the e-dimensionz Team:"We are reaching out to inform you that we will be applying security patching...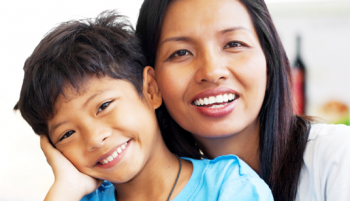 Details
We are fortunate to have our Resilience Program through Manulife. It is a confidential service providing helpful advice from caring professionals; when you need a little extra help facing challenges at work, at home and in life. Resilience can help with...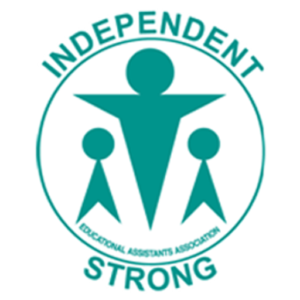 Members,
Login to view all articles
Member Login