Melanie Boyd who won a National Public Challenge
Details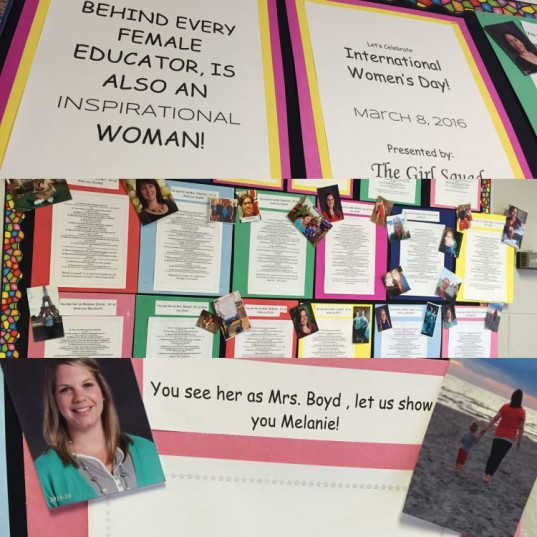 A HUGE congratulations to Melanie Boyd who won a national public challenge sponsored by Plan Canada.
To celebrate International Women's Day, the Girl Squad at Mackenzie King Public School, facilitated by educational assistant Melanie Boyd, took the initiative to plan "Behind the Educator" to showcase some of the amazing women at the school. The Girl Squad developed their own questions, set up interview times with educators, interviewed them, and wrote a report. All of the information that they gathered, continues to be displayed just outside of the main office. Classes routinely visit the display to learn about what their educators are like outside of the school day. After learning that one of the teachers participated in CrossFit training and she regularly travels all over the world, one student remarked, "I had no idea there could be so many parts to one person!"
Another student remarked, "Wow! How do you have time to do so many things!?!" The experience has empowered the school, and it has been an amazing experience for the staff as well.
The response from the community has been overwhelming! All of the girls hard work paid off when they entered and WON a national public challenge sponsored by Plan Canada for their "Because I am a Girl" initiative. Entries were judged on the creative ways that groups chose to celebrate International Women's Day. As part of the prize package, the school received books, notebooks, pencils, and buttons and more. We are all so very proud of you the girls of Mackenzie King!
*above quote and picture from WRDSB website – Story submitted by Mackenzie King PS